Crater Lake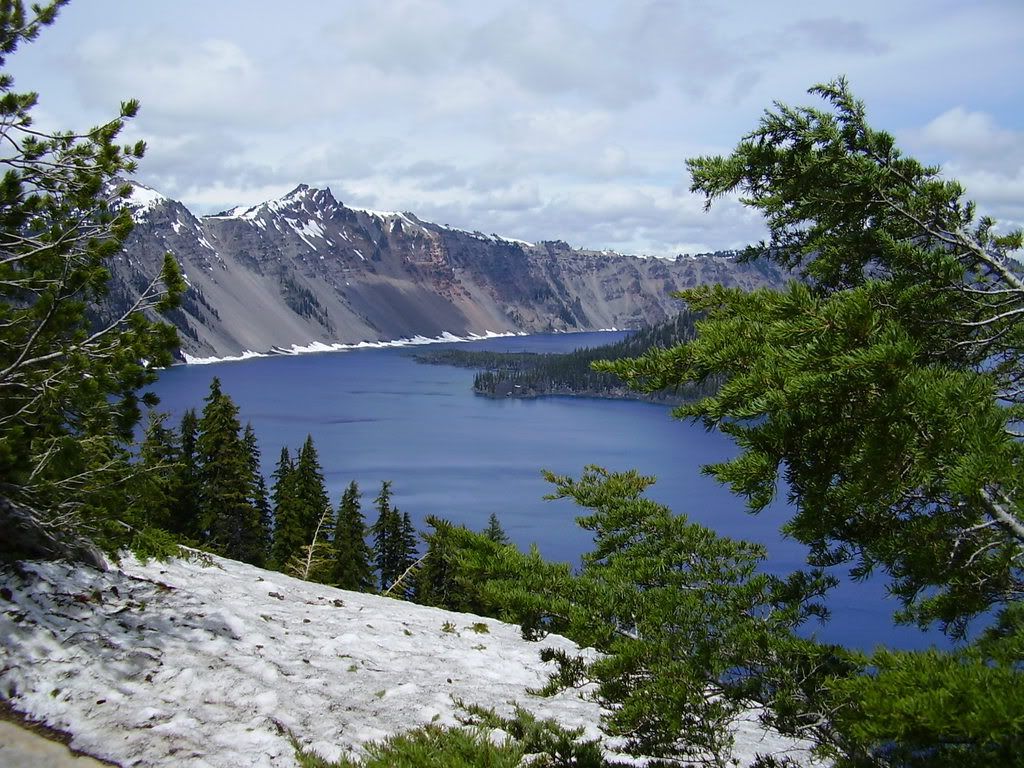 There was so much snow at the lake. Which was unfortunate because the hiking trails were all closed. We had planned to hike.
I try and imagine an eruption of that magnitude and my mind just can't grasp. I know that one theory is that the eruption caused the last ice age; I was about 7000 years ago. I always want to know what things like that sounded like. How far away could it be heard? It spread ash over 5,000 sq miles. What did people think when the sky went dark and ash started falling far from the volcano? In the pumice desert near Crater Lake ash still lies 50 ft deep. It produced 150 times as much ash as Mt St Helens. I remember that eruption so clearly. After the eruption the magma chamber emptied and the whole volcano collapsed. Did it happen quickly? What kind of noise did that make? The caldera was so hot at first that it couldn't hold water. So when it did rain or snow it must have hissed and steamed.
There has been no volcanic activity there for 5,000 years. There are no streams into the lake. And now, the precipitation and evaporation keep the lake at a consistent level. The lake is so deep that the tallest building would fit in it (almost 2000 ft). It's the deepest lake in the US and the 7th deepest in the world. It's one of those things that the scale is just so hard to grasp. We were about 1,000 feet above the lake which put us at about 71000 ft above sea level. Nae did the best job of giving it scale. Talking to Tasha she pointed out a peak about the lake and talked about how almost 2 of them could fit in the lake. Wow! We've been collecting
pumice
out of Stewart Lake which is about 20 miles away. Pumice from something that happened over 7,000 years ago.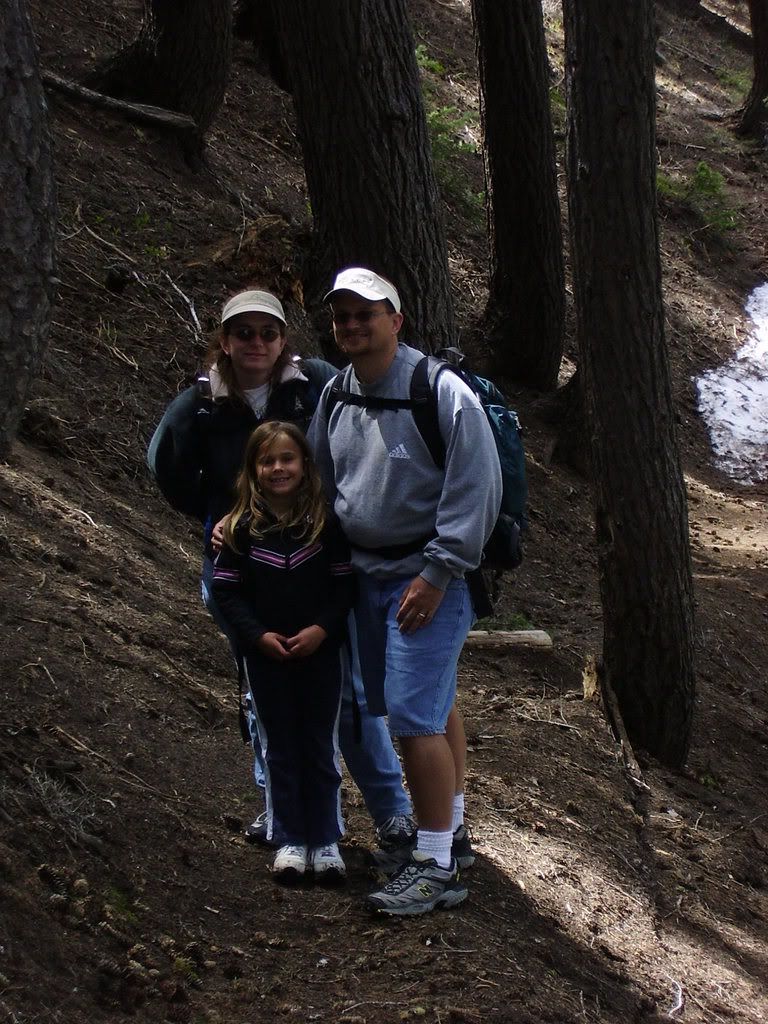 As we couldn't hike there due to all the snow we drove down to the entrance and found Annie Creek trail.
| | |
| --- | --- |
| | 1.5 hours |
| Length: | 1.7 mile loop |
| Elevation: | 5,800 to 6,000 feet |
| Difficulty: | Moderate |
| Trailhead: | Amphitheater at Mazama Campground |
| Features: | Deep stream-cut canyon, Annie Creek, wildflowers, and occasional animals |
Well, that's the trail description but even there was too much snow. Tasha found the hike really scary and when we got to the stream we lost the trail. That part was a bit of a disappointment but it was still worth the trip. We did get to stop and watch a ground squirrel eating cones. He wasn't afraid at all. It was another chance for me to play with my camera. It was another chance to really watch an aniaml. I love that. The trip may not have been great for hiking but was another reminder of how powerful the natural world can be.